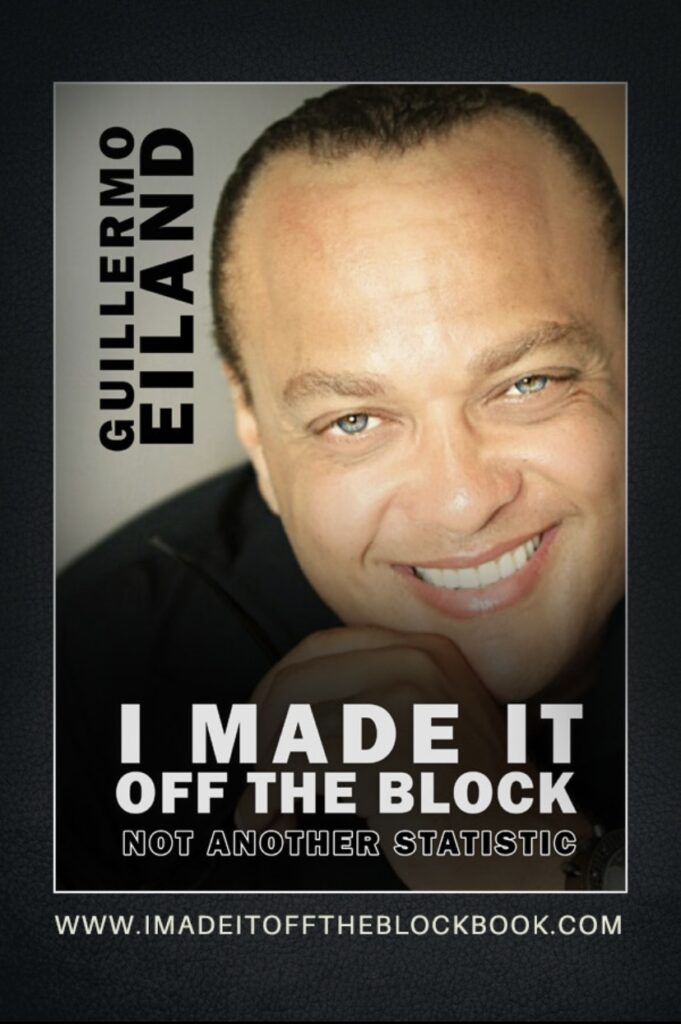 The respected and recognized author Guillermo has officially released his book 'I Made It Off The Block'! Guillermo Eiland is an Ecuadorian & Irish Author, Rapper. Guillermo Eiland was born on February 1, 1968. He is also recognized for his name CAZ. His notable achievements and history as a survivor of the streets has made a difference in helping others grow out from the hardship lifestyle that still exists today.
Guillermo Eiland has come a long way from ground zero to the top – A mentor that Eiland gives credit and grace to is Ice T for motivating him to leave the streets. Once Guillermo Eiland's book got into the hands of the public, he knew that his profession as an author; sharing knowledge & experiences – was his newfound path in life to help others.
'I Made It Off The Block' performed so well throughout communities and readers that LA Times itself went ahead and picked up his debut piece and left a statement as well.
"Big Caz was one of the most notorious LA gangsters and drug dealers throughout the 1980s and '90s. His book is a gritty autobiography that draws on all the pivotal moments in Big Caz's life. I Made It Off The Block is based on the real life of an ex-gang, drug dealer; Los Angeles vet Guillermo Eiland better known as "Big Caz". Caz was raised in LA during the 80's and 90's climate of gangs and drugs. He was swept right in and groomed by his own mother while still trying to have a childhood, his honesty will give you street reality and pull at your heart."
Guillermo Eiland will continue to release astonishing books and writing pieces. As an author, Guillermo Eiland assures his readers that quality work is all that fans will be experiencing from this point on.
Follow Guillermo Eiland – https://www.instagram.com/guillermoeiland/
Learn more about his book – https://imadeitofftheblockbook.com