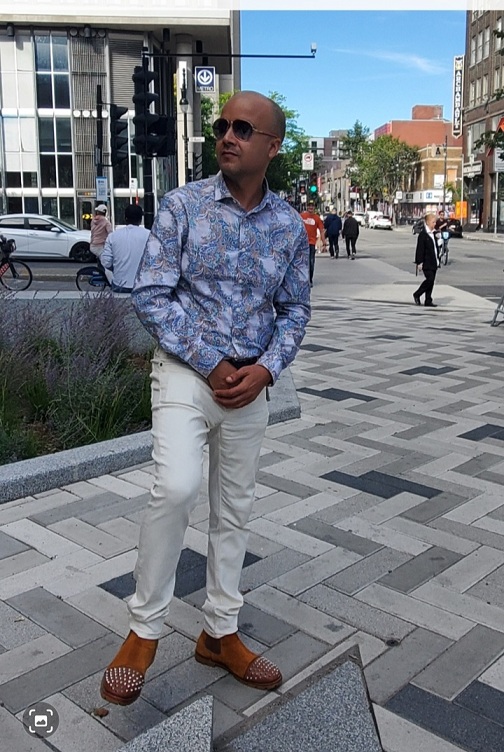 Aziz Mone is a globally respected entrepreneur mentor with over 10 years of experience coaching online business owners. He is also one of the world's most popular social media influencers.
Sara Lauren interviewed Aziz Mone about the future of AI and its potential impact on various industries. Here is a short interview with Aziz Mone.
Sara Lauren: Hi Aziz, thanks for joining me today. As an online entrepreneur, I'm sure you have a lot of insights about the future of technology and specifically chatbots like ChatGPT. Can you tell me more about your thoughts on the future of chatbots and how they may impact businesses and consumers?
Aziz Mone: Hi Sara, thanks for having me. I definitely think chatbots, like ChatGPT, have a bright future ahead. In fact, I believe they will become an integral part of the way businesses interact with their customers and clients. Chatbots allow for quick and efficient communication, and can handle a large volume of requests and inquiries at once. This can free up time and resources for businesses, while also providing a convenient and personalized experience for consumers.
Sara Lauren: That's interesting. Do you think chatbots will fully replace human customer service in the future?
Aziz Mone: It's unlikely that chatbots will fully replace human customer service, at least in the near future. While chatbots are able to handle a wide range of tasks and inquiries, there are still certain situations where a human touch is necessary. However, I do think chatbots will play a larger role in the customer service industry, handling more routine and straightforward tasks, while humans focus on more complex and nuanced issues.
Sara Lauren: I see. So, it sounds like chatbots will complement rather than replace human customer service. Do you have any other thoughts on the future of chatbots and their impact on businesses and consumers?
Aziz Mone: One thing I think is important to consider is the potential for chatbots to improve accessibility for businesses. For example, chatbots can be programmed to provide information and assistance in multiple languages, making it easier for businesses to reach a global audience. Additionally, chatbots can be available 24/7, providing a level of convenience for consumers that may not be possible with human customer service.
Sara Lauren: Great points, Aziz, what steps do you think businesses should take to ensure the ethical use of AI?
Aziz: I think it's important for businesses to have a clear understanding of the potential risks and ethical considerations associated with AI, and to have a plan in place to address any issues that may arise. It's also important for businesses to be transparent about their use of AI and to seek input from stakeholders, such as employees and customers, to ensure that their concerns are taken into account.
Sara Lauren: That's a great point. It seems like chatbots have the potential to greatly enhance the customer experience for both businesses and consumers. Thank you for sharing your thoughts with me today, Aziz.
Aziz Mone: No problem, Sara. It was great speaking with you