The growth of any business is driven and influenced by marketing through branding that involves rigorous advertising and promotional efforts. Branding introduces a company, its brands, its products, and services to audiences and also helps increase the interest of customers in the market. Brand enhancements on the other hand are a set of strategies, efforts, and activities that a brand carries out to enhance the promotion as well as the scope of awareness of its products and services to a greater audience.
Techniques and actions that fall under brand enhancements are used by new as well as existing companies to establish their brand to specific customers in a particular market niche. Customers are always searching for new products and substitutes to fulfill their needs. Brand enhancements carried out by a business help it in targeting customers by highlighting the benefits as well as associations a brand carries with its audiences. PH Consulting and Media is a full-service creative advertising agency that helps its clients with brand enhancements through several strategies, techniques, and services.
Full-Service Branding Partner
PH Consulting and Media is based in New York and has a second office in Garden City, Long Island. The agency has been providing complete media and marketing agency solutions through professional services to its clients for the past 10 years. It is very well equipped with expertise and techniques to cater to a large base of new ventures, small and medium as well as family-owned businesses. Brand essence, brand identity, brand attachment, and essence fall under the company's forte. The agency specializes in building brands through market research, marketing strategy, marketing plans, social media, digital media, conventional media, video profiling, commercials, advertising, promotions, media production, and consulting. One of the major benefits their clients enjoy is the agency's personalized approach.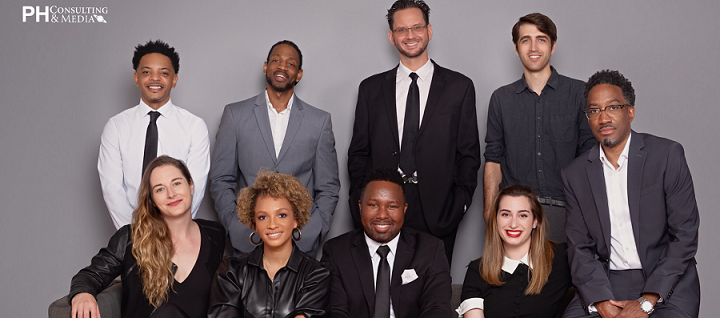 Customized Brand Enhancement Solutions
The creative team of experts at PH Consulting and Media believes in serving their clients in person rather than operating virtually which seems to have become the standard practice embraced by most competitors and industry peers. Their unique storyteller strategy is a huge success when it comes to branding and brand enhancements while promoting new ventures as well as revamping the market identity of an existing business. Their result-oriented strategies have gained a lot of positive reviews for their ability to create highly attractive brand enhancements. These activities and services help their clients communicate with their customers more effectively. They leverage the potential of local cable television by buying as well as running video commercials of their clients to engage with local audiences. The expert team of creatives and strategists at the agency thrive to push through their limits to create an impactful strategy and marketing plan for their clients. This is one of the reasons why the agency has become highly sought after for its unique set of client management and service offerings.
The highly experienced team at PH Consulting and Media is supervised by Phillip Hammond who is also the founder of the company. The talented experts understand the pivotal role of brand enhancements that create the value and recognition of a brand. For this purpose, the agency teams conduct thorough research to formulate a highly targeted branding strategy. Such an approach sets up the direction for creating a solid brand based on promotions, advertising, video profiling, and various marketing activities. Brand enhancements help a company to create a unique brand identity that helps in establishing the right recognition for the brand in the market. Once customers become aware of these products and services through activities and promotions executed by the company, it is then able to create brand essence which translates into the value the brand holds in front of its customers. By doing so, the agency can harness the brand potential and create a unique identity that in the long term creates the overall reputation of the client. Eventually, this creatively distinct strategy developed and enacted by PH Consulting and Media helps the brand create a powerful impact and thus create a greater client base for revenue growth.
PH Consulting and Media believes in developing long-term relationships with its clients. Their values and beliefs help their clients create a unique experience for their customers through brand association and attachment as part of their long-term brand enhancement strategy. Companies, especially new ventures, (local) and small to medium-sized businesses should most certainly get in touch with them and get an initial report on the potential they can explore in partnership with the full-service advertising agency through a personalized and customized experience for each client