In the midst of the pandemic, people are searching for brands to get behind that inspire creativity and instill a sense of empowerment. 360 Creativity is one-such organization that has dedicated it's foundation to cultivating creativity among its students.
While we all search for meaning and purpose during the current lockdown and closures of everyday activities, 360 Creativity gives us a unique and enriching experience that we can have right from the safety of our own homes. This experience is that of art.
This company's focus is on inspiring creativity and social change through art. Is is no surprise that social change needs to happen with all of the recent events in the USA and abroad. The inspiration comes from all of the murals that the founder saw that were promoting this sort of social change. So she thought "why can't we do it by inspiring creativity?"
But why does this innovative company sell art supplies and apparel? Simple. Art supplies inspire creativity and through immense research, they learned that what someone wears is a major source of confidence. Confidence is the key to social change.
Take a look at some of the simple, yet beautiful art supplies that they sell on their amazing online store. They make me want to do art!
Here are some unique pieces of art found in their store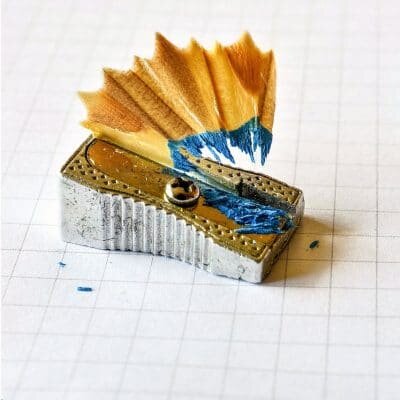 This is a pencil sharpener that makes us feel a sense of nostalgia and simplicity.
This is a unique and minimalist eraser that makes erasing fun!
For more great inspiration, please visit 360 Creativity on social media